So I've now done 8 days of quarantine time in my little bedsit, hopefully only a couple more to go if I manage to get a negative test tomorrow. I've managed to stay sane, mostly by watching a lot of YouTube videos. My room has one window and I've got to know the view from it pretty well.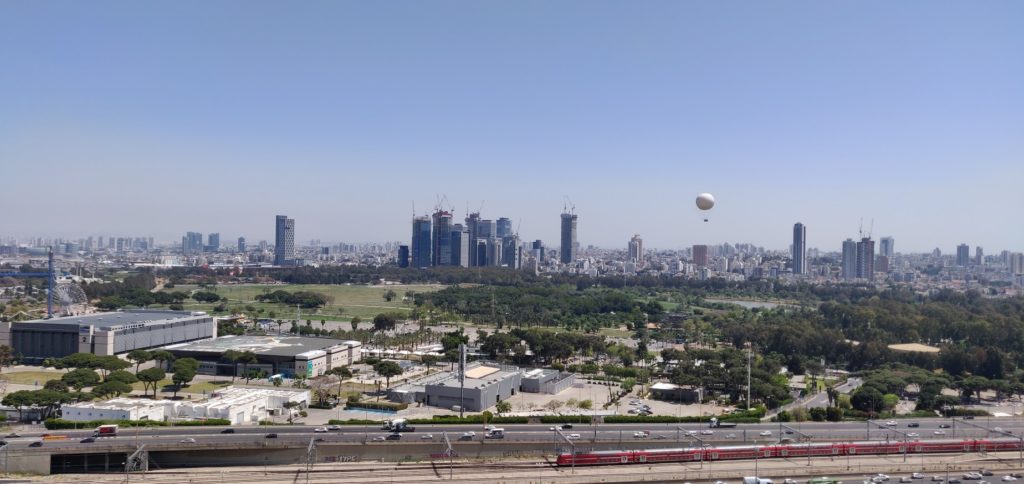 The green patch is HaYarkon Park, Tel Aviv's biggest park . You can see from the picture there's a lake, a hot air balloon, and a theme park. There's also an outdoor climbing wall, a boating lake, and a couple of concert venues. The cluster of skyscrapers beyond apparently mark the border between Tel Aviv and Bnei Brak, the next city over, but as you can see the two blend together.
It didn't show up well on a photograph, but on a clear day you can see the Judean Hills on the horizon. One sunset I could see a bright reflection in the hills, in roughly the direction of Jerusalem – I don't know but I'm pretty sure this was the reflection from the Dome of the Rock.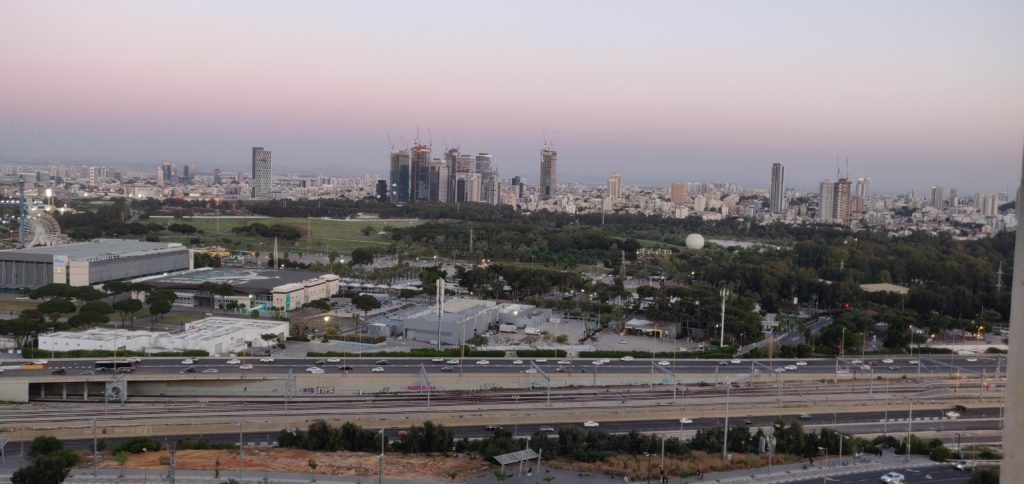 Some other interesting things to spot from the window (well, interesting compared to the four walls of my apartment):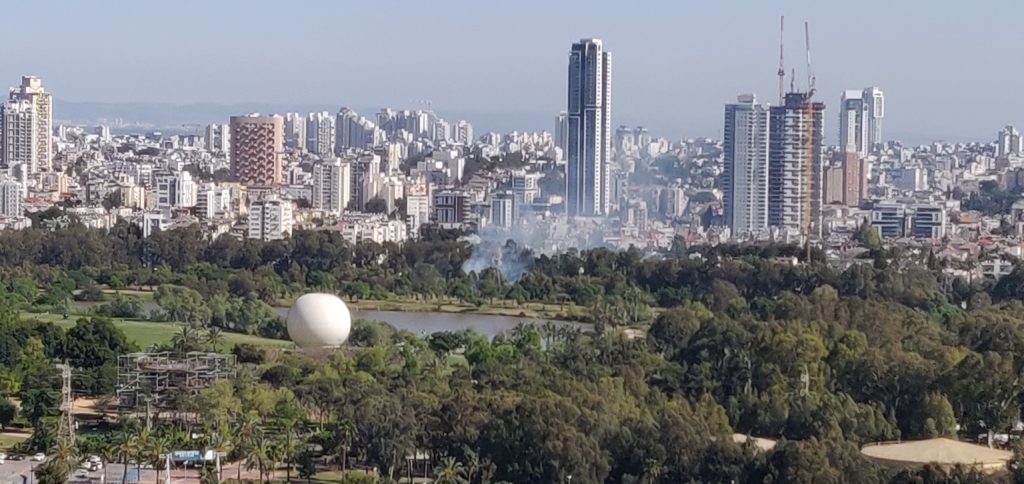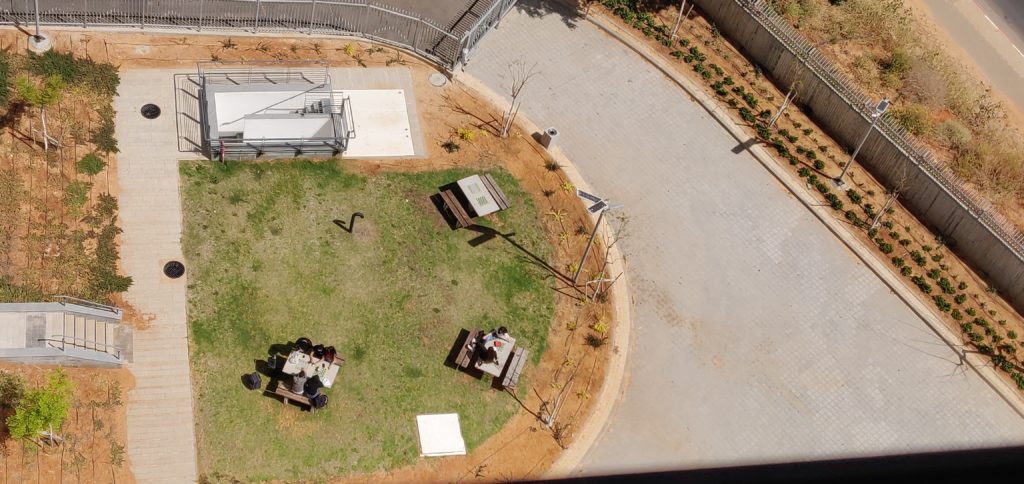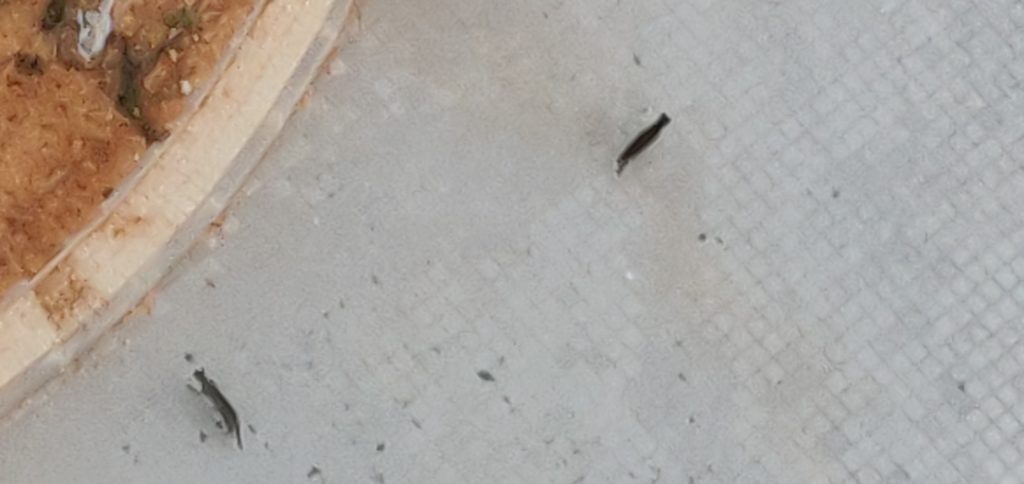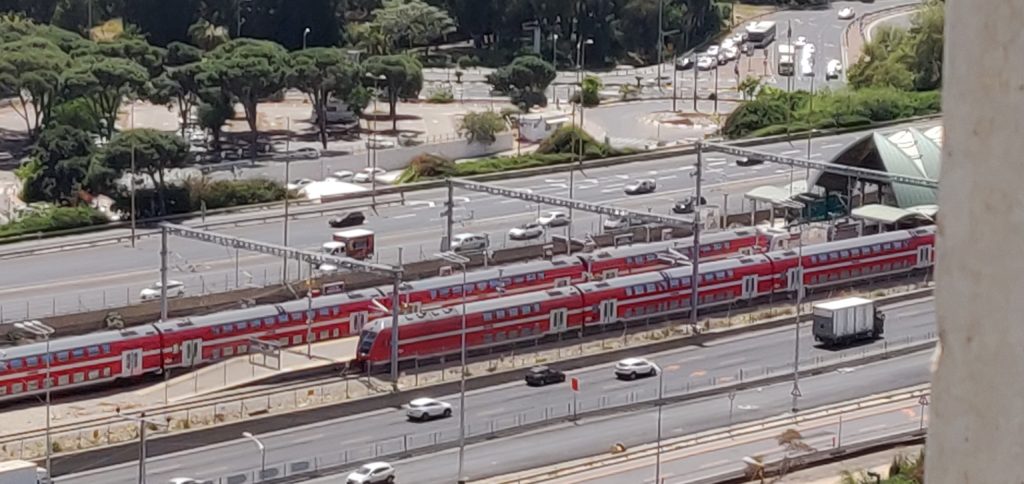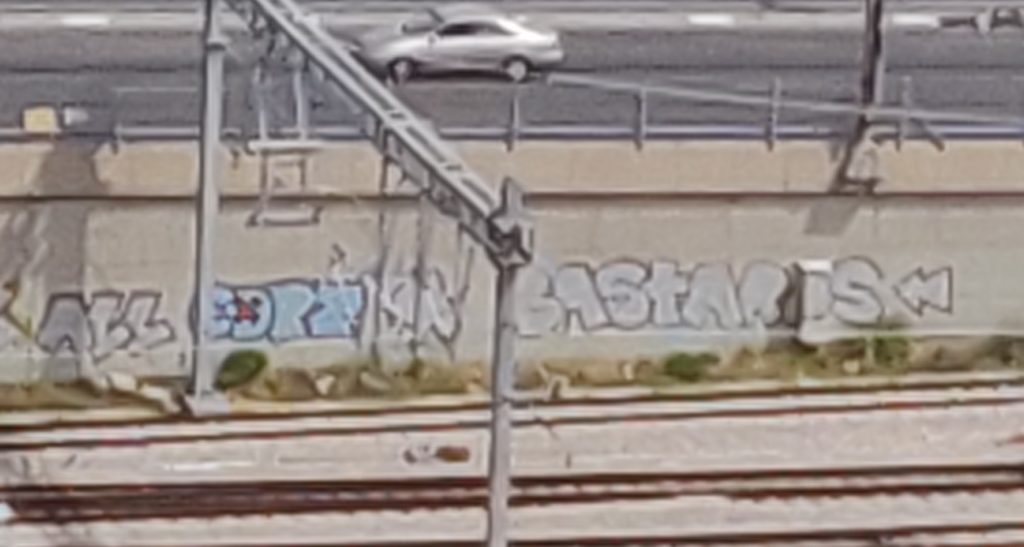 Inside the room, I've managed to go from the mess of travelling and unpacking …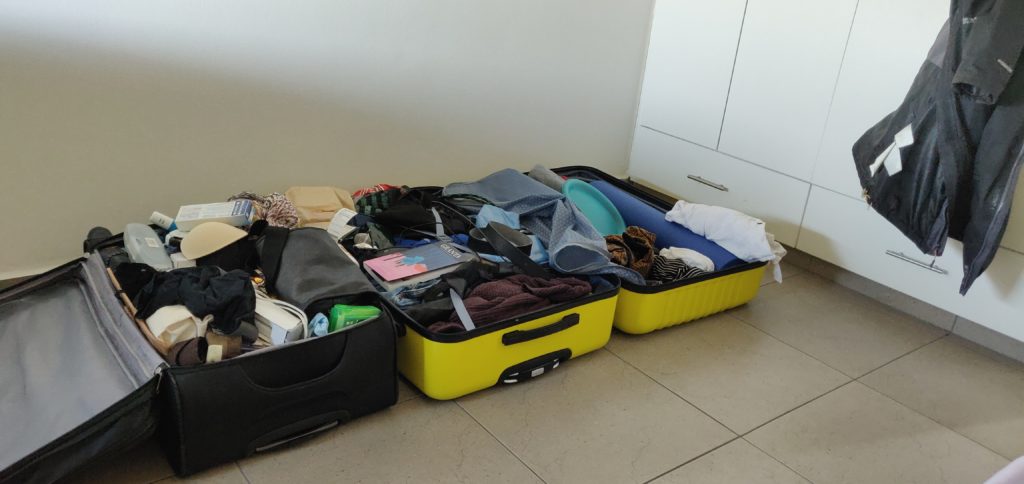 … into the much more normal mess of just being alive. I've even started decorating, though not entirely — the thing on the left is going to have photos hanging from it, and I want to buy some more stuff when I get out of jail.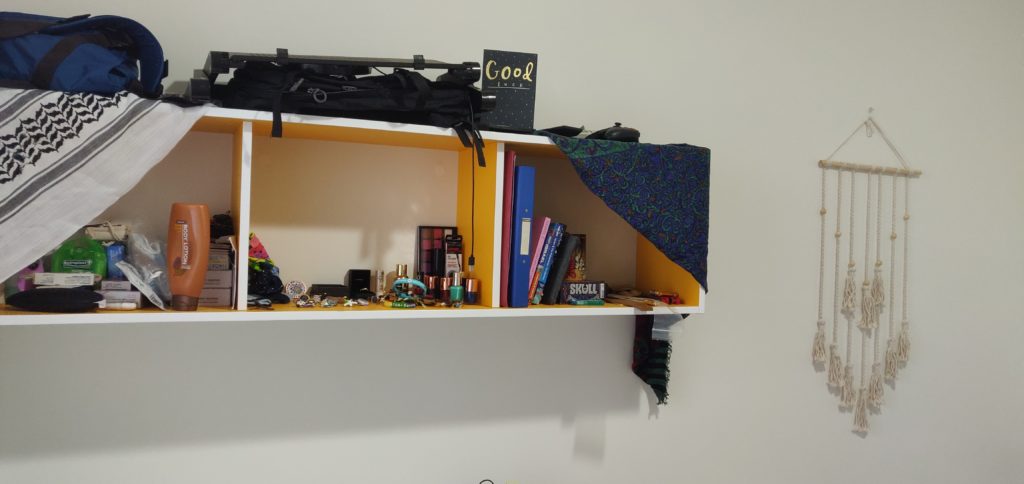 My room came furnished with exactly one pan, a frying pan just big enough to fry one egg, so cooking is a challenge. Even worse, I haven't yet got a kettle, so I am making my tea in the microwave like some sort of animal.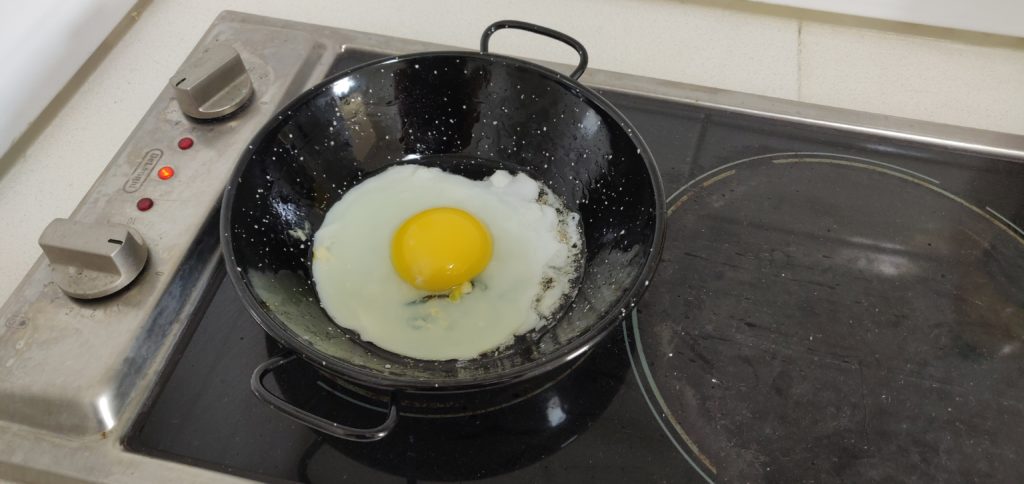 But luckily I have worked out how to order take-away, and haven't yet had a bad meal. Every restaurant I've looked at has had at least one vegan option, and for someone who loves hummus and falafel, this is a pretty great place to be living.